This post may contain affiliate links. As an Amazon Associate, we may earn a commission on qualifying sales at no extra cost to you.
Buying your first lightweight travel trailer as a couple can seem a bit overwhelming and intimidating. With so many options on the market, how do you even know where to start? I'm here to tell you that you are not alone. In fact, every travel trailer and RV owner on the road had to make their first purchase at some point.
We're here to help. Our goal is to provide you with the information you need to make an informed decision about your purchase, and hopefully ease some of the stress you may be experiencing along the way.
Afterall, buying a travel trailer that is perfect for a couple should be an exciting and rewarding experience for you and your sweetheart.
In this article, we look at 5 lightweight travel trailers that are ideal for couples as well as a few things to consider before jumping headfirst into your purchase.
Let's jump in…
What To Consider When Buying A Travel Trailer
When it comes to buying a lightweight travel trailer, there are certain things you should take into consideration. The last thing you want is to spend your hard-earned money on a rig that doesn't suit the needs of you and your significant other.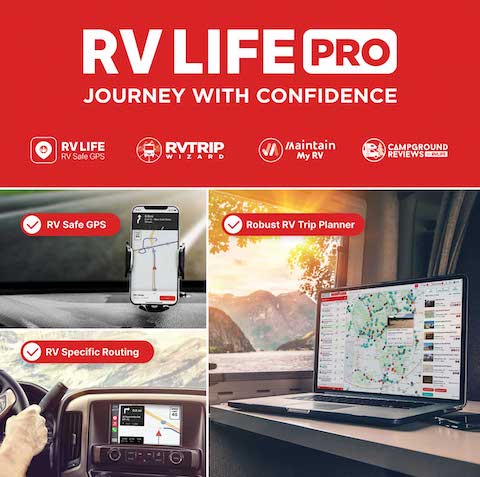 Agree On A Budget
One of the first things you'll want to consider before buying a travel trailer for couples is your budget. Sit down with your partner and figure out a budget you can both agree on. Keep in mind, however, that there are certain maintenance and storage costs associated with owning a travel trailer. Once you agree on a price, as a couple, stick to the budget.
If you are considering buying a travel trailer for two from a dealership, be sure to check out Top 5 Things You Should Know About RV Dealerships beforehand. You can also save thousands of dollars by buying a used camper form a private seller.
In addition, be sure to check out our article on the average price of travel trailers here.
Sleeping Capacity
Before purchasing a travel trailer suited for couples, be sure to choose the floorplan carefully. Take into consideration that most of the time it will only be the two of you.
If you will be camping with extended family or friends, you'll want to make sure there are sleeping areas for everyone.
On the other hand, if you will be traveling primarily with your significant other, the sleeping capacity of the travel trailer isn't quite so important, as long as there is room for two.
Bathroom
Another important factor to consider before buying a travel trailer for two is to decide if you will want a wet bath, a dry bath, or no bathroom at all.
While most travel trailers will come equipped with a small bathroom, many pop-up campers or tear drop trailers will not have a bathroom at all.
This decision should be made as a couple. While you might be fine with a wet bath, your sweety might not like the idea of showering in the immediate vicinity of the toilet.
Kitchen
The next factor you need to consider is kitchen space. Ask yourself how much you will be cooking inside your new camper and choose a floorplan with the kitchen amenities that suit your needs.
Many couples will only use their travel trailers on the weekends and prefer to do most of the cooking over a campfire or portable RV grill. Afterall, nobody wants to spend all their free time inside cooking and cleaning up afterwards.
Extra Features
Many basic, lightweight travel trailers will not come equipped with many of the extras you might find like one of these luxury fifth wheel campers. However, if certain features like a powered awning, outdoor speakers, or electric tongue jack are on your "need" list, make sure you find a travel trailer that offers those extras.
Couples looking for their first travel trailer will typically focus on campers with less "bells and whistles" and those that come equipped with the basic needs for a weekend camping trip.
Weight
The last, and possibly most important, factor to consider is the weight of the travel trailer. Many beginners and couples in the RV community may not have a vehicle capable of towing heavy weights.
Know your numbers before you buy. You can check the towing capacity of your specific vehicle by looking at the owner's manual or by looking at the sticker located inside the driver's door jamb.
Our Rig
We currently have a 2018 Kodiak 201QB that we use when we head out for a weekend camping trip. It is the perfect size for couples and has all the basic features we need.
We wanted to do a quick walk-thru video of our travel trailer and the result is shown in the video below. Fair warning…it's not the typical camper walk-thru that you might be used to seeing.
K-Z Sportsman Classic 130RB
This small, lightweight travel trailer from K-Z is a great entry level camper for beginners and couples alike. The door is located at the rear of the camper making the front of the unit dedicated for living space.
Just inside the door there are storage cabinets to the left and a small bathroom that is equipped with a basic toilet and a rather large shower.
The kitchen area features a small microwave oven mounted above a two-burner stove that is perfect for preparing your favorite campground meals. Next to the stove is a deep, single basin sink with a residential style faucet.
The small refrigerator is mounted under the countertop and is the perfect size for a weekend getaway. However, there is no separate freezer for making ice or keeping food frozen. One of these countertop ice makers would make a great addition to this kitchen.
The A/C is mounted in the wall vs. the traditional roof mounted units. The 54" dinette is the perfect size for a couple to sit and eat a romantic dinner and afterwards, it converts into the main sleeping area.
There is also ample storage space under the centrally located sofa and above the dinette.
Outside, this travel trailer for couples is equipped with a 10' powered awning and a small basement storage area for packing your camping gear.
Additional specs:
Length – 16' 9"
Dry Weight – 1,970 lbs.
Hitch Weight – 270 lbs.
Fresh Water Tank – 20 gal.
Gray Water Tank – 26 gal.
Black Water Tank – 26 gal.
Scamp 16 Travel Trailer
If you are looking for a lightweight travel trailer with many options for a couple, look no further than Scamp travel trailer. The Scamp 16 travel trailer is available in 5 different floorplans, or layouts, which have configurations to meet the needs of any couple.
When entering the door of Layout 5, you will find a storage cabinet immediately to the right, as well as additional storage in the cabinets across from the door. There is also plenty of overhead storage space above the kitchen cabinets, as well as above, and below, the convertible dinette.
The centrally located kitchen in this travel trailer is equipped with a two-burner stove, a single basin sink, with sink cover for added counter space, and a small refrigerator.
The bathroom is very basic. You will find nothing more than a toilet and shower combo, or wet bath.
This particular floorplan is more suited for a solo traveler or couples who love to explore.
Additional specs:
Length – 16'
Dry Weight – 2,200
Hitch Weight – 165 lbs.
Fresh Water Tank – 12 gal.
Gray Water Tank – 21 gal.
Black Water Tank – 9 gal. (cassette toilet)
Winnebago Hike H170S
The Winnebago Hike is one of the coolest lightweight travel trailers for couples on the market. This rig is built for those who want to take their adventures a bit off the beaten path.
This lightweight camper comes equipped with 15" all-terrain tires, a 100-watt solar panel, and a powder coated exterior rack system making it ideal for the couple who loves to camp off-grid.
The rack system is designed for adding any Thule roof rack system and accessories you may need for additional gear, like kayaks or fishing rods.
When it comes to storage, this camper doesn't disappoint. On the tongue of this travel trailer is a powder coated, diamond plate storage box that contains the house batteries, propane tanks, and any other RV camping gear you need to fit inside.
There are basement storage compartments at the front and rear of the coach that are large enough to pack any extra gear for your next big adventure as a couple.
There is ample inside storage as well with cabinets above, and below the dinette. It doesn't end there. In the kitchen there is storage space above and beneath the single basin sink, and in the bathroom, there is a side-mounted medicine cabinet as well as a wardrobe closet behind the toilet.
Other impressive features a couple might enjoy are a queen-sized bed, a small convertible dinette, a small kitchen, and a 10' powered awning.
The opposing windows located on each side of the bed allow for maximum airflow and cross-ventilation as well as plenty of natural light during the daytime hours.
Coming in at 3,500 pounds, this travel trailer is not only ideal for a loving couple but is also perfect for towing behind a Jeep Gladiator.
Additional specs:
Length – 20' 7"
Dry Weight – 3,500 lbs.
Hitch Weight – 400 lbs.
Fresh Water Tank – 31 gal.
Gray Water Tank – 25 gal.
Black Water Tank – 25 gal.
Rockwood Geo Pro 20FBS
With a sleeping capacity of two, this lightweight travel trailer is a great choice for couples.
The entrance to the camper is equipped with drawbridge steps, which help keep the travel trailer from rocking when someone comes in or out.
Across from the entry door is a small bathroom with a large shower and a corner mounted vanity sink with a medicine cabinet for storage.
This lightweight travel trailer comes equipped with one slide that houses a sofa that sits directly across from the wall-mounted TV.
The free-standing dining table tops off the space giving you and your sweetheart the perfect place to enjoy a meal or your favorite movie.
On the opposing side of the camper is the small, yet practical kitchen. There is a large, single basin sink with a residential style faucet, 3-burner stove with optional oven, vent hood, and a microwave mounted above the refrigerator.
At the end of this travel trailer sits the Queen-sized bed that features under-bed storage, twin nightstands, and wardrobe closets on each side of the bed.
The biggest drawback I found with this couples travel trailer is the location of the bathroom in relation to the slide. What I mean by that is when the slide is pulled in, it blocks part of the bathroom door making it unusable, unless the slide is out.
Now, this might not seem like a big deal, but for some it is. See, when we are traveling in a rural area and have to pee, we pull over and use the bathroom in our camper. Trust me, it has been a life saver more than once.
Additional specs:
Length – 21'
Dry Weight – 3,258 lbs.
Hitch Weight – 410 lbs.
Fresh Water Tank – 31 gal.
Gray Water Tank – 30 gal.
Black Water Tank – 30 gal.
Venture Sonic Lite SL150VRB
The Venture Sonic Lite travel trailer was designed specifically for two people. Like the Rockwood Geo above, this lightweight travel trailer only has a sleeping capacity of two.
As you enter this camper you will see that it features a space saving murphy bed. By day it is a sofa with removable dinette table, and by night it folds down to make a great place for a couple to get a good night's rest.
We wrote an entire article all about travel trailers with murphy beds you can check out here.
On either side of the bed are matching wardrobe cabinets and above the bed is a small storage shelf with a net for securing items.
The kitchen of this coach is well-equipped with a two-burner stove, a large single basin sink, plenty of overhead storage cabinets, a microwave mounted under the stove, and a small refrigerator with separate freezer.
In the bathroom this lightweight travel trailer features a porcelain toilet, a corner mounted vanity sink with storage underneath, a wall mounted medicine cabinet for extra storage, and a shower with a curved glass door. We have the same setup in our Kodiak and the curved shower door provides a little extra elbow room when showering.
Additional specs:
Length – 19' 11"
Dry Weight – 2,700 lbs.
Hitch Weight – 460 lbs.
Fresh Water Tank – 38 gal.
Gray Water Tank – 30 gal.
Black Water Tank – 30 gal.
In Conclusion
The most important part of buying a lightweight travel trailer for two is to have fun and enjoy the journey. Remember to take your time and make the decision as a couple. Figure out beforehand what each of you wants or needs in a travel trailer.
You will likely see and walk-thru several models before deciding to take the plunge. But trust me, in the end it will all be worth it.
We hope to see you at the campground…
Subscribe To Our Monthly Newsletter